The STEPS biotechnology research archive consists of evidence-based research on GM crops, food and development spanning the last 10 years.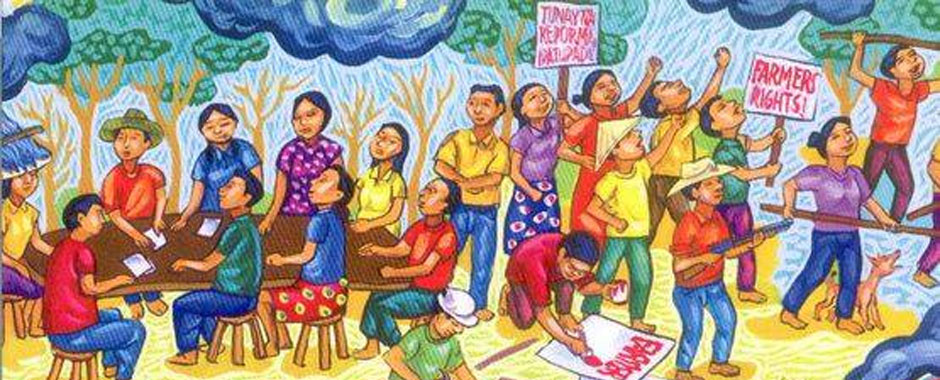 New exclusionary politics are generating deepening inequalities, jobless 'growth', climate chaos, and social division. The Emancipatory Rural Politics Initiative (ERPI) is focused on the social and political processes in rural spaces that are generating alternatives to regressive, authoritarian politics. The ERPI aims to provoke debate and action among scholars, activists, practitioners and policymakers from across…
This long-running project aims to critically examine debates about land reform in Zimbabwe. Zimbabwe's land reform since 2000 has been intensely controversial. Yet the debate about what happened, where and to who has too often been shallow and ill-informed, and not based on solid empirical evidence from the field. Based on ongoing fieldwork and analysis,…
Date: November 2018 – tbc The GoST project will focus on transformation processes in three areas of crucial relevance to sustainable development, relating in particular to pressing imperatives in countries of the Global South: energy systems, agriculture, and urban digital infrastructures. Each implicates intricate North-South linkages that must be better understood for global sustainability efforts….
PASTRES (Pastoralism, Uncertainty and Resilience: Global Lessons from the Margins) is a research project which aims to learn from the ways that pastoralists respond to uncertainty, applying such 'lessons from the margins' to global challenges. We aim to foster a conversation with other policy domains where uncertainty is pervasive, including financial and commodity systems, critical…
Date: October 2016 – September 2019 Pathways into and out of poverty are complex. In the 21st century, global poverty is compounded by climate change, conflict and inequality, as well as social exclusion by gender, race, and class. This project aims to understand the pathways in and out of poverty for farmers in Kenya and…
This project examines potential pathways for transitioning to more sustainable food systems in order to contribute to improved ecological, economic, social and nutritional outcomes. The project draws on the principles and practices of agroecology. It looks at the potential and constraints of agroecology in three countries: Nicaragua, Senegal and the UK. Dates and funding This…
The STEPS Centre has a range of research projects and resources which explore zoonoses (diseases that can be transmitted from animals to humans), offering new theory as well as practical solutions. Our work often considers the landscape of politics, policy processes and international responses to pandemics and resources cover diseases including avian influenza, swine influenza, Ebola, Lassa fever, henipavirus infection, Rift Valley fever, SARS and trypanosomiasis….
In southern Africa, the intersection of land, water and environment is central to a range of challenges for policymakers, businesses and local people. This project studies the different ways in which the 'nexus' of land, water and environment are governed in the region. It investigates different governance styles (including technocratic, market-led, state-led and citizen-led approaches),…
Dates: 2016 – 2021 The Myanmar Pig Partnership was an interdisciplinary research project exploring the disease risk thought to be accompanying changing pig production patterns in Myanmar. Read three Evidence Briefs from the project: Taking Myanmar's National Action Plan forward Pig meat and food safety in Myanmar: evidence to support practice Training paths to improve…