Our theme for 2020 is 'Natures'.
Nature is all around us, but there are many ways of seeing different kinds of 'natures', and many efforts to involve it in forms of control or domination. How is talk of crisis shaping nature and people's views of it? How can colonial forms of knowledge, technology and power be challenged, and what might it mean to decolonize the study of environmental change? What do alternatives look like, and how can we explore, nurture, imagine and live the relationships we might want for the future?
This page collects together a growing list of resources, papers and links on the theme of Natures to inspire thought and action.
Join our mailing list to receive updates:
The 'Natures' theme is the third in a four-year programme built around research, learning and events. Find out more about our programme.
---
'Contested Natures' Conference
Contested Natures: Power Politics and Prefiguration is an international conference co-organised by the STEPS Centre and the Political Ecology Network (POLLEN).
It explored plural natures and plural futures as sites of struggle and possibility whilst critically engaging with and 'unpacking' multiple and overlapping crises of our times.
The event website now features video recordings from almost all sessions, available to stream online.
event website  Playlist: Keynote session video
---
Blog: introducing Natures
Anxiety about 'nature in crisis' seems to be everywhere, and 'planetary' solutions are on the agenda. This introductory blog post calls for us to look behind the big stories, explore struggles on the ground, and think more deeply about what 'Nature' means.
How to respond to Nature in crisis: look beyond the big stories
Amber Huff and Nathan Oxley
---
ESSAY: 'The World has become Weird': Crisis, natures and radical re-enchantment
In this reflection on the Natures year, Amber Huff and Nathan Oxley discuss how the Covid-19 pandemic has intersected with many other ongoing crises; dislocation and disenchantment with nature; and the stories, radical ecologies and imagination needed to survive and flourish in an uncertain world.
---

Creative responses to Natures
Comic: These Days… Covid, crisis and beyond
A comic and short essay by Tim Zocco based on discussions with the STEPS team. How can a crisis uncover relationships that are hidden or ignored, and point towards possible radical changes?
---
Comic: Weird ecologies
A comic by Tim Zocco and an introduction by Amber Huff explore the relevance of 'the Weird' to political ecology – from the experiential research of the Sea Change Project, through cosmic horror to boundary-breaking in fiction and philosophy. How can 'weird ecologies' help us to encounter natures in new ways, creating an expanded sense of kinships and new possibilities?
---
Comic: The Killing Famine
What happens when conservation becomes involved in exclusion and profit-led development? Tim Zocco reflects on a strange encounter that links conservation and mining, and in an original comic, recounts a true horror story from Madagascar involving pastoralists, prickly pears, French colonisers and the biowarfare waged using a tiny  insect.
---
Extracting Us
A 'photovoice' collection from the TAPESTRY project, with images taken by residents in Uran, a fishing village near Mumbai threatened by construction of a major shipping port and international airport.
The images are part of a wider exhibition called Extracting Us, linked to the POLLEN20 conference.
---
Roundtable Events on Natures
A series of roundtable events throughout 2020 with speakers exploring our themes and discussing their path-breaking work.
Rupture: Conceptualising Nature-Society Transformation
Discussion on the concept of 'Rupture' with Sango Mahanty
(Crawford School of Public Policy, Australian National University), drawing on work about infrastructure megaprojects in the Mekong region.
---
Enchanting Nature: Tentacular storytelling in the Great African Kelp Forest

Roundtable + Q&A with Pippa Ehrlich, director of the film My Octopus Teacher, and fellow Sea Change Project members Swati Foster, Carina Frankal and Faine Loubser. Moderated by Amber Huff and Adrian Nel.
---
The Truth About Nature: Environmental politics in a post-truth, digital world

Talk by Bram Büscher on his new book about online activism, truth and social media platforms, followed by a roundtable discussion with Elizabeth Havice and Max Ritts, moderated by Amber Huff.
More details watch video (YouTube)
---
Project highlights
TAPESTRY
The TAPESTRY project explores transformations in places that are marked by uncertainty, and how people are reimagining their relationships with nature.
TAPESTRY focuses on three 'patches of transformation' in India and Bangladesh – vulnerable coastal areas of Mumbai, the Sundarbans and Kutch – where hybrid alliances and innovative practices are reimagining sustainable development and inspiring societal transformation.
Seeing Conflict at the Margins
Investors are committing unprecedented funds to exploit Africa's resources: oil and gas, minerals, geothermal, wind, landscapes and wildlife. Many of these are located at the rural margins. How do people in these places 'see' and respond to large-scale resource developments? This research project explores experiences in communities in Kenya and Madagascar.
Emancipatory Rural Politics Initiative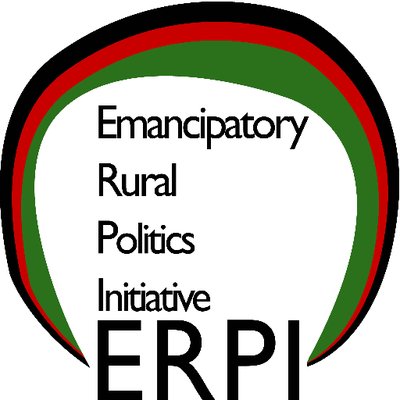 The Emancipatory Rural Politics Initiative (ERPI) is focused on the social and political processes in rural spaces that are generating alternatives to regressive, authoritarian politics.
The ERPI aims to provoke debate and action among scholars, activists, practitioners and policymakers from across the world who are concerned about the current situation, and hopeful about alternatives.
---
Recent publications related to Natures
Resource warfare, pacification and the spectacle of 'green' development: Logics of violence in engineering extraction in southern Madagascar
Amber Huff and Yvonne Orengo
Beyond Technical Fixes: climate solutions and the great derangement
Nightingale, A. et al
The new politics and geographies of scarcity
Lyla Mehta, Amber Huff and Jeremy Allouche
Accumulation by Restoration: Degradation Neutrality and the Faustian Bargain of Conservation Finance
Amber Huff and Andrea Brock
---
Other blog posts on Natures
Claiming space: infrastructure, uncertainty and fisherfolks' livelihoods in Mumbai
Hans Nicolai Adam and Synne Movik
How pastoralists in Kutch respond to social and environmental uncertainty
Lyla Mehta, Mihir Bhatt and Pankaj Joshi
Is the naming of 'climate change' a dangerous self-defeat?
Andy Stirling
The 'weight' of humanity: questions on Attenborough's 'A Life On Our Planet'
Nathan Oxley
Don't save 'the world' – embrace a pluriverse!
Saurabh Arora and Andy Stirling
Transformation in a crisis: reflections on research and action
Lyla Mehta
---
Learning resources
Course: Planetary Boundaries and Resource Politics
A module in our free online course on Pathways to Sustainability. The module explores the concepts of 'planetary boundaries' and the 'Anthropocene', and how these ideas have been presented in ways that ignore their political and contested nature. It looks at the broader political nature of sustainability, looking specifically at the politics of how resources are managed and governed.
Resource Politics conference website
Blog posts, conference papers and video from a major symposium hosted by the STEPS Centre in 2015.
Video: Resource Politics
A playlist of short interviews with Betsy Hartmann, Rohan D'Souza, Myint Zaw, Michael Watts and Dianne Rocheleau, filmed at our 2015 symposium.
---
News and updates
For regular email updates from this year, sign up to our mailing list.